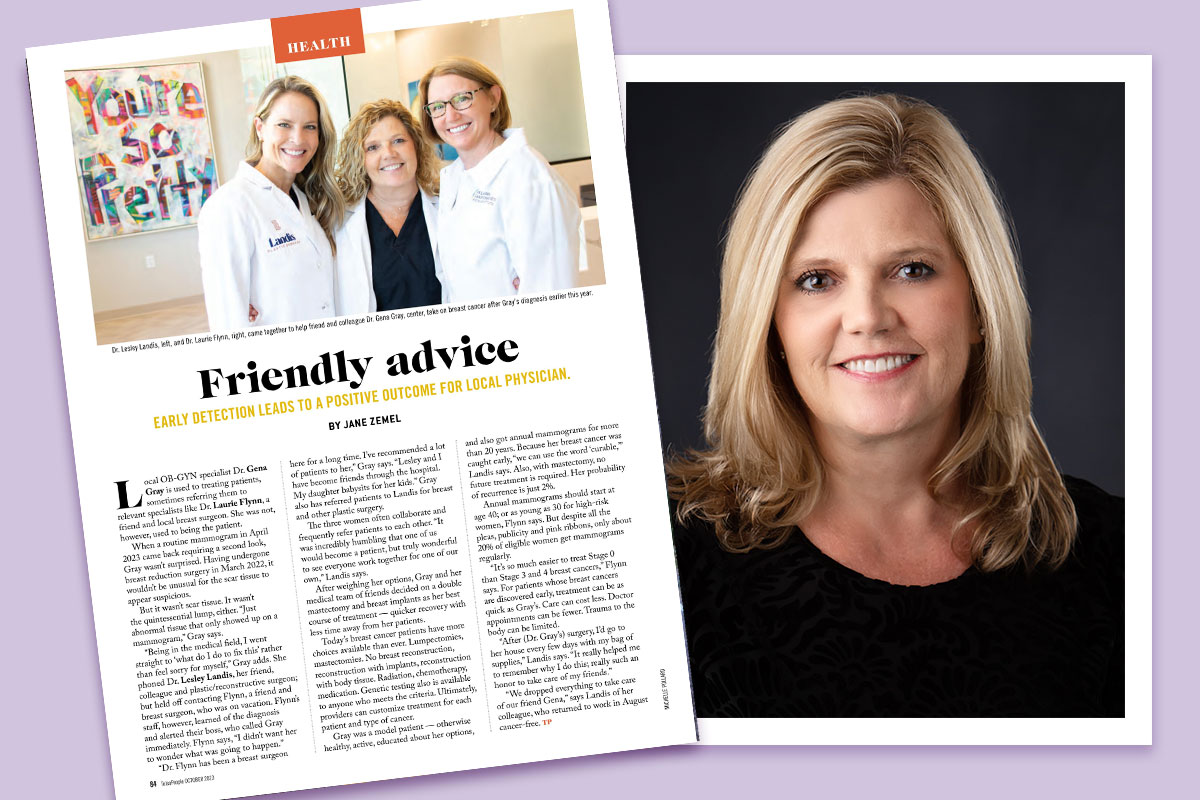 October is Breast Cancer Awareness Month, and the Doctors at OB/GYN Specialists of Tulsa encourage regular breast cancer screenings, including mammograms. These regular screenings can save a woman's life, and mammograms are the best way to detect breast cancer early.
We're bringing awareness to this issue by urging women to make time for their health and get screened yearly starting at age 40 or as young as 30 for high-risk women.
Our very own Dr. Gena Gray has recently been diagnosed and undergone treatment for breast cancer. Read more about her battle in an article from Tulsa People.