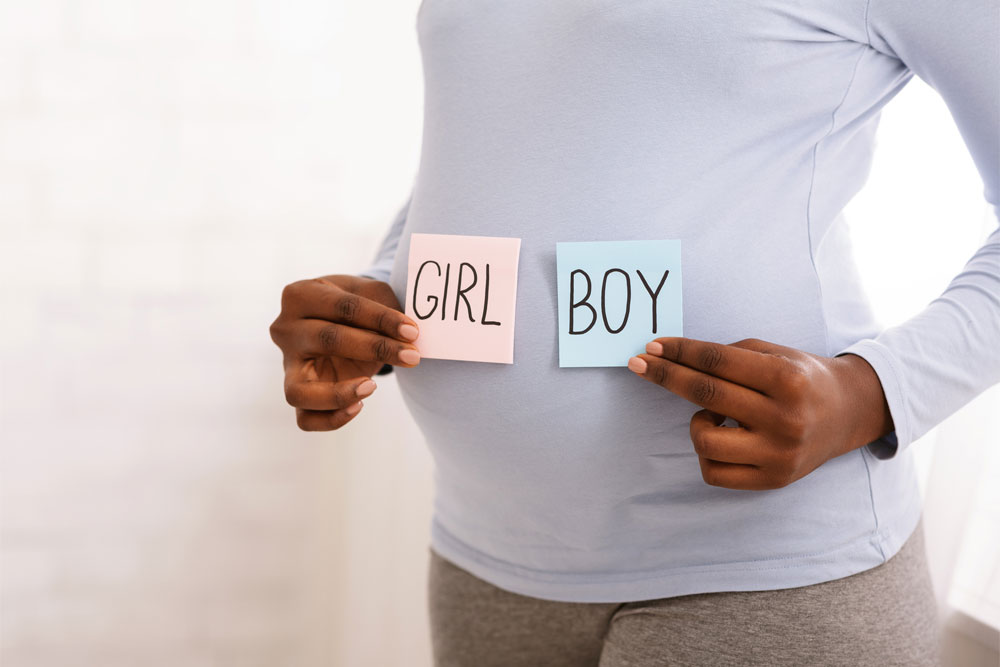 Gender reveal extravanganzas shared on social media have driven a growing interest in gender blood tests at OBGYN Specialists of Tulsa.
"The question of the day for almost any new pregnancy visit now is 'When can I find out if I'm having a boy or a girl?'" said Dr. Cate Hildebrand at OBGYN Specialists of Tulsa. "I love to hear the details of my patients' reveal parties. I marvel at their creativity."
Party planners are not the only patients wanting to take a gender blood test. While many only ask out of curiosity, others have more practical reasons, such as choosing nursery room colors, planning a newborn wardrobe, or determining any genetic problems that may arise with the birth.
Patients have two options to reveal a baby's gender, one of which is absolutely free.
"At OBGYN Specialists of Tulsa, we offer a free ultrasound around 15 to 16 weeks gestation, at which time, we can usually determine the fetal sex," Dr. Sarah Shepherd said. "These scans are 100 percent complimentary — the insurance company is not even billed. We offer this service to our patients to share in the joy of their pregnancies."
To go beyond gender reveal and look for genetic anomalies involves a gender blood test.
Noninvasive prenatal testing, or NIPT, filters out cell-free DNA, which is free floating in a pregnant patient's blood. The presence of Y chromosomes means the baby is a boy! Conversely, if no Y chromosomes are present, the baby is a girl!
These tests also can be done for patients seeking information on other chromosomes present, specifically, numbers 13, 18, and 21. If there are three copies of one of these chromosomes, also known as trisomy, it can be detected by a gender blood test, Dr. Cox said.
Trisomy 21, or Downs syndrome, is the most common chromosomal abnormality in live-born children. Maternal age greater than 35 is considered a risk factor for these chromosomal imbalances; however, this type of screening is offered to women of all ages.
Dr. Paul Gehring cautions his patients that, if they are not considered high-risk, their insurance company might not pay for this version of gender reveal testing. However, testing companies offer a self-pay discount for those who qualify for NIPT.
OBGYN Specialists of Tulsa is exploring a partnership with a community-based lab to have sex chromosomes analyzed without the entire set of chromosomes being tested, Dr. Gena Gray said.
"This would save patients money and streamline testing for those who are only seeking to know the gender of their growing baby," Dr. Gray said. "Talk to your OGS doctor at your next appointment about this type of testing if you are interested."
For those who would rather be surprised at the time of delivery — no problem.
"We always love to share in that special moment with our patients and their families as well," Dr. Gray said.